Just in case you missed any of the sessions, or would like to watch these again, you can view recordings of the content below:
Landlord Academy Part 1 Recording
Landlord Academy Part 2 Recording
Landlord Academy Part 3 Recording
Landlord Academy Part 4 Recording
As part of the series we have also released a number of free resources, including:
Healthy Homes Standards Compliance Guide & Checklist
Landlord Compliance Checklist & Best Practice Guide
RTA Amendment Act 2020 Quick Guide
For copies of any of the above or help with your investment property, please contact:
Paris Youroukelis – 021 083 68528 or paris.youroukelis@raywhite.com

The Landlord Academy Series was presented by Zac Snelling, our New Zealand Head of Property Management, alongside a unique VIP guest each week with specific experience in the residential tenancy space.
We chose to predominantly focus the series on two of the biggest changes impacting landlords right now, being the upcoming Healthy Homes Standards and the hugely significant RTA Amendments Act 2020 – see more below.
The series is broken down into bite-sized sessions designed to tell you everything you need to know, and help point you in the direction to find out more.
An overview of the above recordings: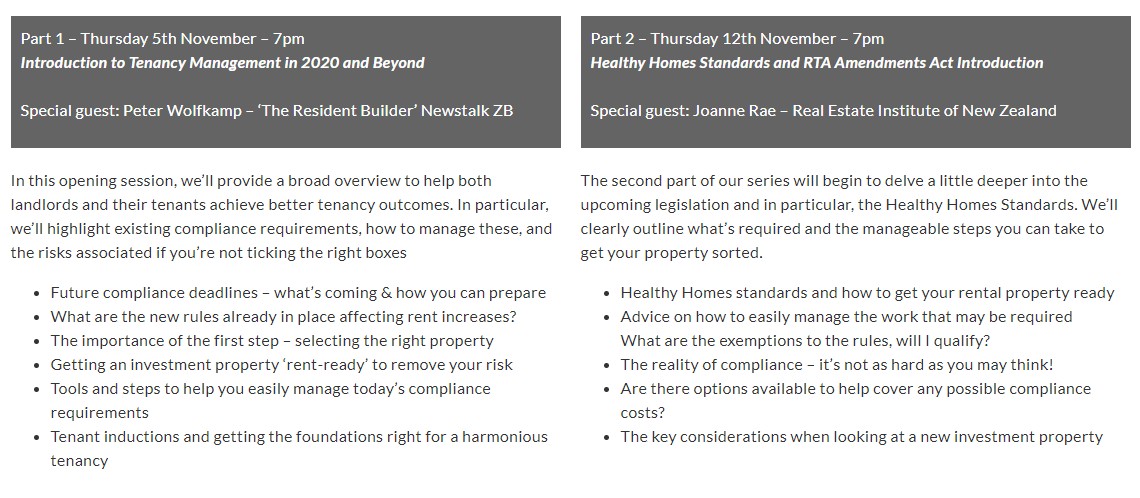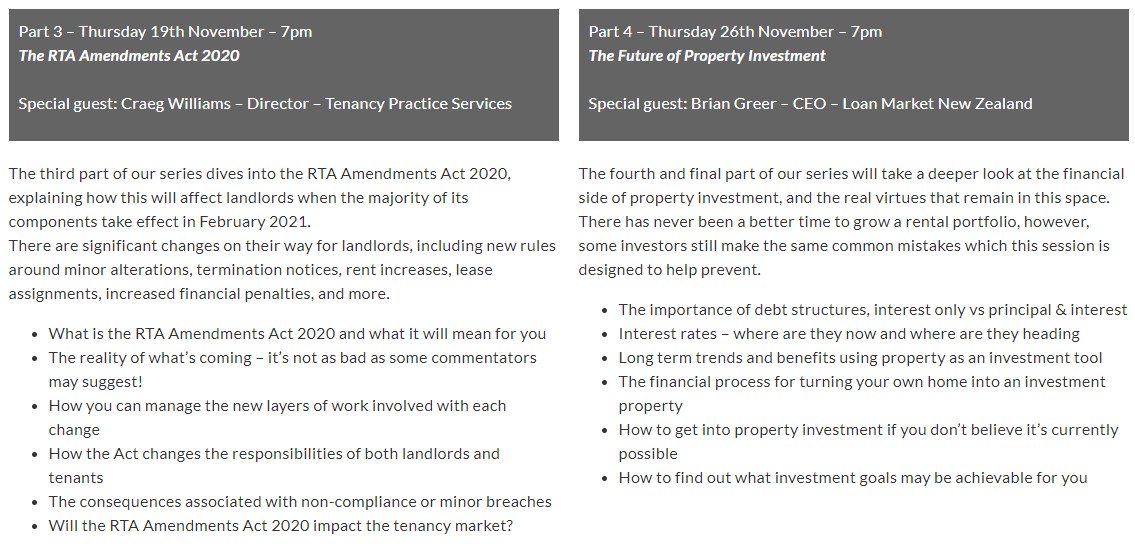 If you have questions please contact Paris Youroukelis – 021 083 68528 or paris.youroukelis@raywhite.com